.
Communications > Alumni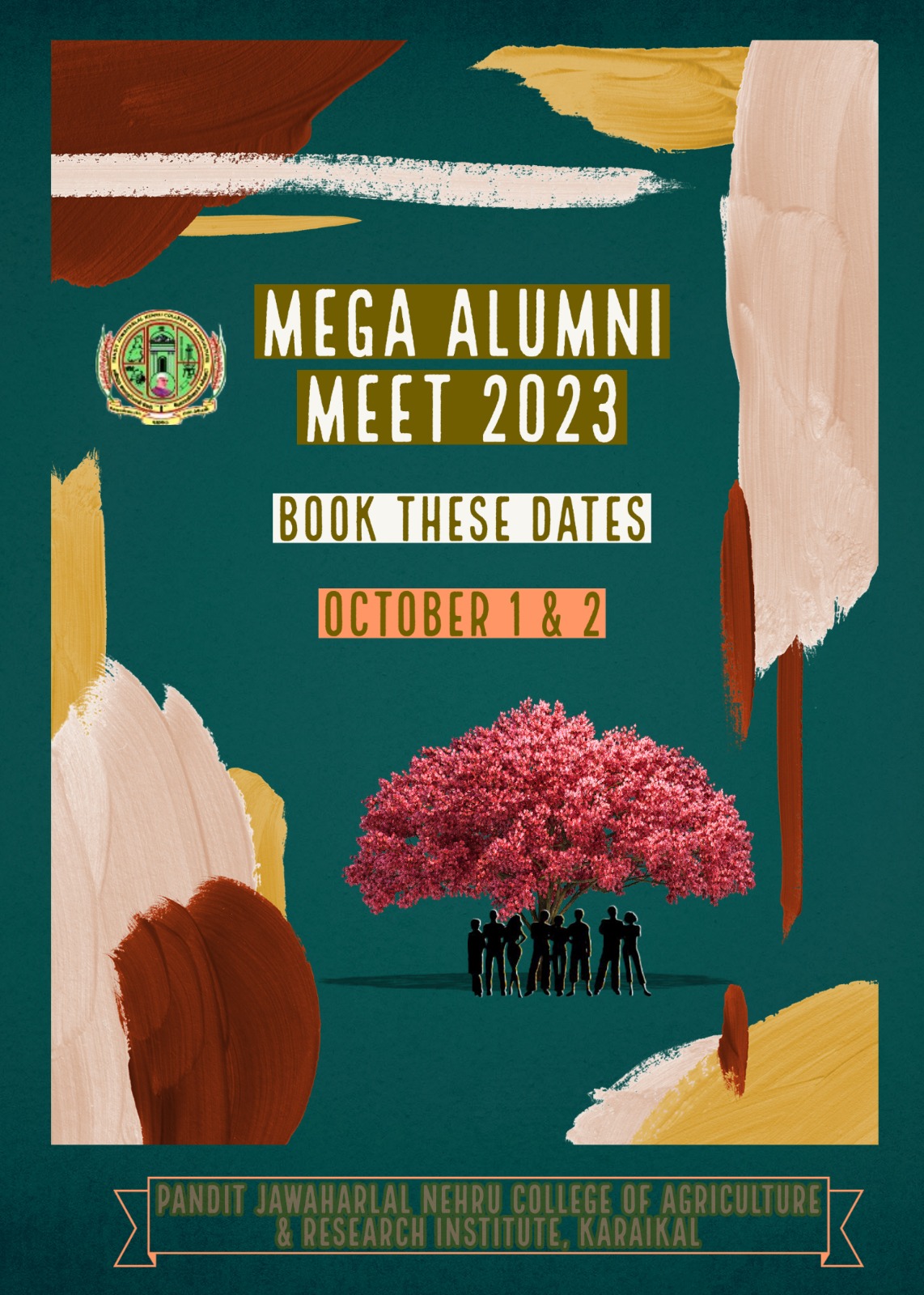 Aims & Objectives
To link the past students spread all over the world with this institute for offering suggestions for the development of this institute.
To enhance interaction and friendship between the Alumni of PAJANCOA & RI, for extending helping hands by the past students those occupied better position elsewhere in the world to the unemployed Alumni members of this institute.
Membership Details
All the Alumni members of this institute are requested to Register / Update (if details changed) themselves by sending the enclosed Membership Registration / Updation Form along with Registration fee details of
Rs.100 (one time payment, if not already paid)
to the
Karaikal SBI Agricultural Development Bank
Account No:1074 298 5896 (IFSC code: SBIN 000 1725).
(NetBanking Preferable. If Cash Deposit Through Other Branches, Then Include The Additional Charges Also)
The duly filled in Membership Registration / Updation form with payment details (if not already paid) may be sent to the
Email ID: pajancoari.kkl@nic.in